World of WhoreCraft DISC2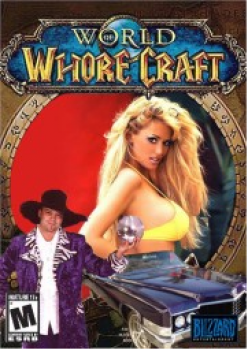 World of WhoreCraft (whorelore) WoW Parody Series
WoW parody, 2 seasons, 10 episodes (total) plus a bonus scene and wallpapers :thumbsup:
WhoreLore is an online adult video series that parodies the World of Warcraft Universe. Originally to be called WhoreCraft, an injunction from Blizzard Entertainment caused the makers of the series to change the name to WhoreLore. The films are set in a fantasy world similar to the of the World of Warcraft video game. The production is of a generally high standard with good costume design, makeup and protestics.